Nature Games
|
|
Games to help you learn about nature and weather. Is it sunny or cloudy? Raining or Snowing?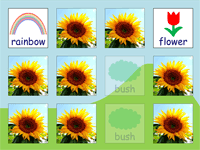 Trees, bushes, flowers etc. Practice various nature words with this fun memory game.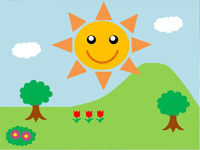 Change the weather by matching two of the same card. Listen to the audio and repeat. It's sunny! It's windy!